"The phrase "God never gives you more than you can handle" never appears in the Bible and actually the opposite is said ...
Read More »
The experiences of Wetiko - or the "coming up against it" (Evil) or the perception of it has been a defining feature of ...
Read More »
Continuing the video "series" from out at The Bowl of Fire. This one (2nd of 10 videos in the "series") was from just be...
Read More »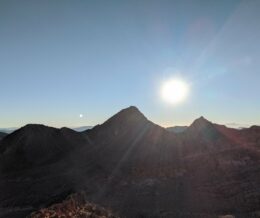 This video was taken on New Year's Day, 2021 up at "The High Place" - a very powerful and Sacred place for me and where ...
Read More »
"I Protect That Which Matters Most" ~ Seraph from "The Matrix Reloaded" At some point I believe, the truly deep, psycho-...
Read More »
Writing is a funny thing for me. I go through long dry spells and at other times, words flow like a torrent. Certain ide...
Read More »
×